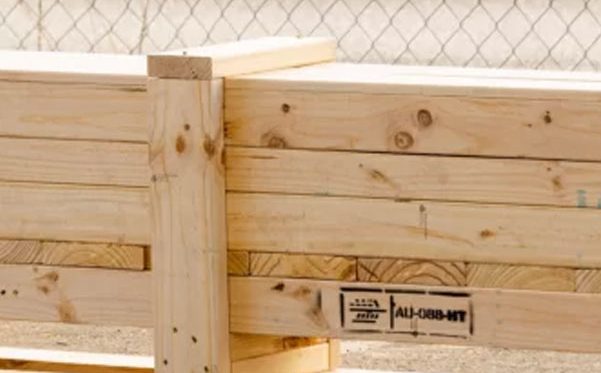 The issue of sustainability and plastic packaging has been unignorable for the past few decades. Unfortunately, for companies that export goods, this material has remained a popular solution for cutting down on logistics expenses. However, what many don't know is that wooden packaging can be an efficient and affordable alternative to plastic. 
In this article, we will discuss why timber packaging can be a better option than plastic packaging.
Plastic Emits Significant Amounts of Greenhouse Gases
The production, use and disposal of synthetic plastic has been causing serious harm to the environment. In fact, microplastics have been found everywhere, including the fish we eat. According to a German study, approximately one-third of all discarded plastic ends up in freshwater or soil. 
If we continue with the current rate of plastic production, this practice will account for 17% of the worldwide carbon budget by 2050. Consequently, it would become extremely difficult—if not impossible—to maintain the global temperature increase below 1.5°C.
One of the simplest solutions for reducing the environmental impact of plastic production is to encourage recycling. Of course, we're making an effort, but only 10% of plastic waste around the world is currently recycled. Meanwhile, plastic packaging accounts for 60% of this waste. So, it is high time that businesses looked for other eco-friendly packaging solutions.
Wooden Crates Are Also Hygienic
A 2008 study from the New University of Lisbon found that wood packaging can be as hygienic as plastic. The researchers took parallel bacterial flora samples from the surface of wooden and plastic boxes. They evaluated the microbial contamination from the same horticultural produce. 
Some of the most common micro-organisms they analysed can be found in plant products that can contaminate containers and packaging materials for storage. The researchers evaluated the bacterial concentration of Pseudomonas, Enterococci, Escherichia coli, Bacillus cereus and Clostridium perfringens in their samples.
They found that under various temperatures, there was no significant difference in the bacterial concentration found on plastic and wood. The results reported that the proliferation of microorganisms can be prevented through thorough disinfection, sanitation, and cleaning. For reused wood packaging, proper care in storage conditions is also important.
Wood Packaging Brings a Host of Benefits
Besides what we've mentioned, here are also some of the advantages you can enjoy with wood packaging:
Affordable
Compared to metal and plastic alternatives, timber packaging solutions are more affordable to source and manufacture. In general, you can find them at a more reasonable price. In the long run, you're saving more money when transporting goods inside wooden packaging.
Reliable
Wood packaging solutions like timber pallets are built for specific purposes. Of course, they ensure that the goods are transported securely and safely. Consequently, they lower the risk of getting misplaced or damaged during transit. With wood packaging, businesses can avoid loss of earnings.
Customisable
What's great about timber packaging solutions is that they are fully customisable. No matter what the shape or size of the goods are, Aussie Crates can design and manufacture the ideal wood packaging for your needs. Bespoke timber packaging solutions help businesses transport their products economically and efficiently.
Durable
What makes wood packaging perfect for transporting goods is its durability. Because of its hard-wearing properties and resilience, the material can be reused over and over again. Besides, if any part of the packaging gets damaged, you can easily repair or replace it. That is something you cannot do with plastic packaging.
When you need customised wood packaging, turn to Aussie Crates. Call us today and get a free quote!
Let's Talk