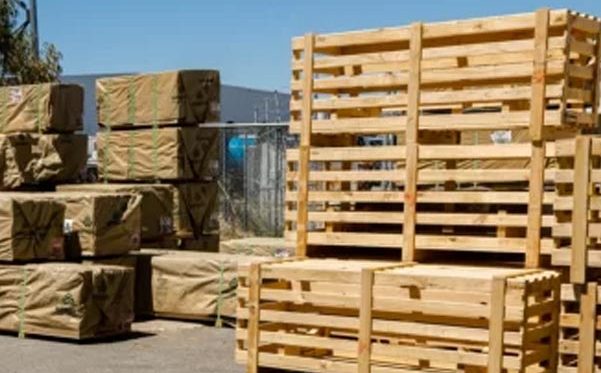 Is your cargo showing up to its destination in poor condition? Been burnt one too many times by unreliable packaging solutions? 
If you're looking for a packaging solution that ticks all the boxes, getting custom timber pallet crates might be a step in the right direction. 
Here are some of the benefits of using timber shipping crates to protect and transport your cargo: 
1. Reliable Protection

There is a reason why wood remains one of the oldest and most frequently used building materials. When exposed to the wrong elements, certain packaging solutions can cave under pressure. For instance, exposing plastic packaging to high temperatures could cause it to warp or crack. Cardboard exposed to moisture can deform or start to grow mould. Alternatively, timber pallet crates are one of the most reliable packaging solutions there is. It guarantees to hold up well against all kinds of elements and weather conditions. All in all, it's a durable and resistant packaging solution that you can rely on to protect your cargo in transit.
2. Provides Better Visibility

Another great thing about timber pallet crates is that they provide excellent visibility of your products. You wouldn't want the people receiving your cargo to experience a nasty surprise upon opening up your packaging. If there is an issue with your cargo, you'd want it to be identified as soon as possible, so that it can be resolved before your cargo is delivered in poor condition. With pallet crates allowing excellent visibility of your products, you can avoid issues such as this and keep a close eye on the condition of your items.
3. Eco-Friendly

With the current environmental crisis, it's important for businesses to be considering sustainability when it comes to deciding on their packaging solutions. Being derived from a natural resource that is 100% recyclable, timber pallet crates are an eco-friendly packaging solution that you can rely on.
4. Stackable & Space-Saving

Timber pallet crates are also highly efficient and space-saving, since they can be stacked on top of each other. At Aussie Crates, our shipping crates are manufactured from the highest quality timber. They can carry a massive amount of vertical pressure as long as the weight is evenly distributed, making them perfect for storing and protecting goods without taking too much floor space up.
5. Cost Effective

Compared to other packaging options, the materials used in timber pallet crates are simpler. Because of this, processing costs are reduced, making timber shipping crates one of the most cost-effective packaging solutions for WA businesses.
Turn to Aussie Crates for Custom Timber Pallet Crates
Need a reliable packaging solution that ticks all the boxes? For over 40 years, Aussie Crates has custom designed and manufactured a wide range of timber packaging products including wooden crates, wooden boxes, plywood and timber cases and wooden pallets. No project is too big, and no request is too small for us. With custom  timber pallet crates designed to meet your cargo's specifications, you can ship your products from A to B with confidence. 
Get in touch with Aussie Crates to discuss a custom packaging solution for your needs!
Let's Talk